Discover What's On
at Sydney Tower Eye
Take in the sights of Sydney plus more!
Missed some of these events? Make sure you sign-up to our newsletter to keep up-to-date!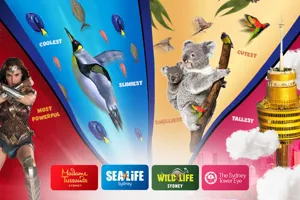 Sydney's Biggest Quest
Hey Sydney! It's time to roll up your sleeves and take on the city's BIGGEST quest ever. Can you sort the highest, smallest, smelliest and fastest?
Find Out More