General Admission
Experience the true beauty of Sydney from the indoor Observation Deck, 250m above Sydney's streets. Take your time to enjoy breathtaking 360-degree views of up to 80km, stretching as far as the Blue Mountains, or simply be amazed by the beautiful sunsets!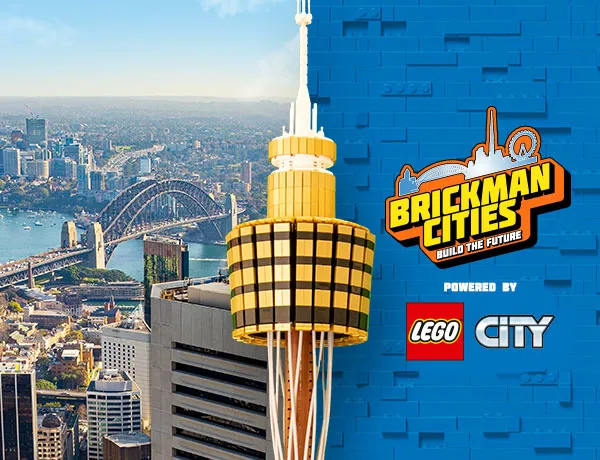 General Admission + LEGO® Exhibition
Unique LEGO® experience at the heart of Sydney. Available from 26th Mar to 11th July only! Ticket sales now open!
SKYWALK
Sydney's Highest Outdoor Adventure! Step out into the open air on the tallest building in Sydney for a breath-taking 60 minute SKYWALK tour.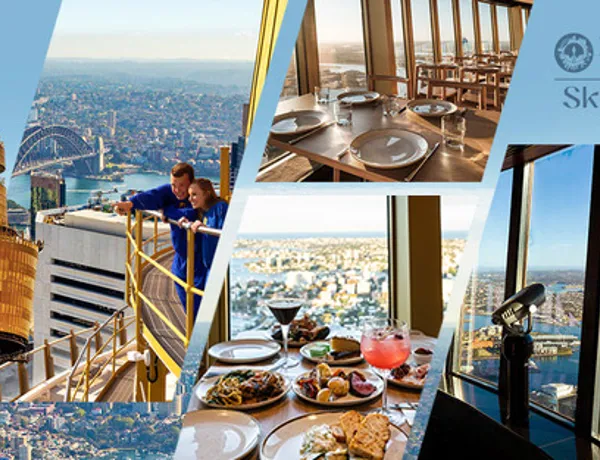 Sydney Tower VIP Experience
'Sydney, Love It Like You Mean It!' Sydney Tower Eye and SkyFeast have united to bring Sydneysiders & visitors an extraordinary afternoon towering above the city.
Great views from the highest spot in Sydney. The Sydney Eye is a must go if you're in Sydney. Absolutely nice views especially during sunset.