Today
Friday 17th
Tomorrow
Saturday 18th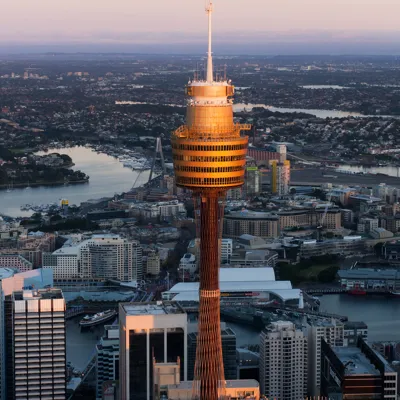 We're open Thursday to Monday
SOME CHANGES HAVE BEEN MADE DUE TO COVID19
The Sydney Tower Eye Observation Deck & SKYWALK and Brickman Cities Exhibition open Thursday to Monday inclusive during NSW School Term dates and 7 days a week throughout NSW School Holidays.  
Opening Hours:
Non School Holidays: Thurs to Mon 10am – 8pm 
School Holidays: 7 days 10am – 8pm
IMPORTANT UPDATES: In view of the latest COVID-19 updates from the NSW health authority on 20th June, our attraction will now be closed on 29th June (Tuesday) & 30th June (Wednesday) during the first week of School Holidays. 
We have also put in place a time allocated booking system to ensure guests can enjoy our attraction while we re-open! Please make sure you have made your booking online where possible. 
Please note we are closed Christmas Day (25/12/20). 
Book tickets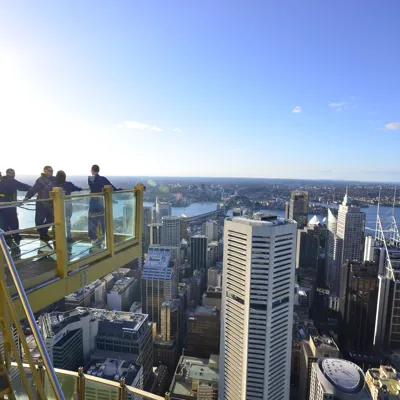 SKYWALK
There will be seven SKYWALK sessions per day:
12:00pm
1:00pm
2:00pm
3:00pm
4:00pm 
5:00pm
6:00pm
Please note: Sydney Tower Eye's Observation Deck and SKYWALK opening hours can be subject to change due to special events. Full details of all scheduled variations will be available on this page.
Book tickets
NSW Holidays Dates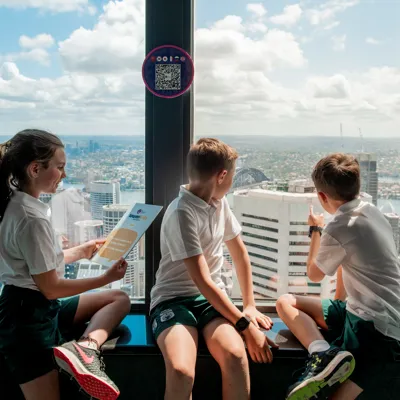 Summer School Holidays 2020/2021:
19th December 2020 - 26th January 2021
Term 1 School Holidays:
5th April 2021 - 16th April 2021
Term 2 School Holidays:
28th June 2021 - 9th July 2021
Term 3 School Holidays:
20th September 2021 - 1st October 2021
Summer School Holidays 2020/2021:
20th December 2021 - 27th January 2022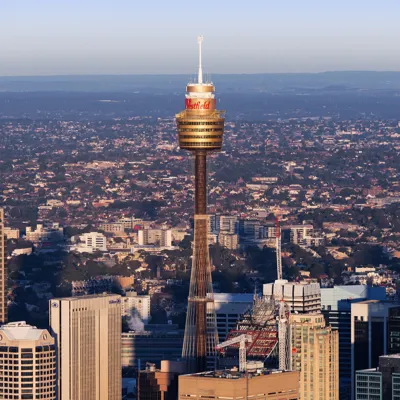 New Year's Day: Friday 1st, January 
Australia Day: Tuesday, 26th January 
Good Friday: Friday, 2nd April
Easter Saturday: Saturday, 3rd April
Easter Sunday: Sunday, 4th April
Easter Monday: Monday, 5th April
Anzac Day: Sunday, 25th April
Queen's Birthday: Monday 14th June
Bank Holiday*: Monday, 2nd August
Labour Day: Monday, 4th October
Christmas Day: Saturday, 25th December
Boxing Day: Sunday, 26th December
*Only banks and certain financial institutions receive the Bank Holiday