Events at Sydney Tower Eye
Standing 250m above ground, Sydney Tower Eye is not only the tallest Observation Deck in Sydney, but with 360-degree views of the city, it is a unique space to host your next event or private function.
Looking for a venue to host a corporate function or private party?
Sydney Tower Eye provides the perfect Sydney skyline backdrop and the most unique venue in Sydney. Events and functions at Sydney Tower Eye are exclusively managed by Merlin Events Australia. 
Sydney Tower Eye can accommodate your event request, from family days to team building and product launches. Looking for more event ideas? We can help you accommodate:
Silent Discos
Product Launches
Team Building Activities
New Year's Eve Events
Yoga From The Sky (Corporate)
Film Shoots
Photography and Art Classes
And many, many more!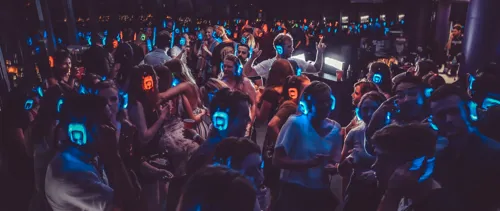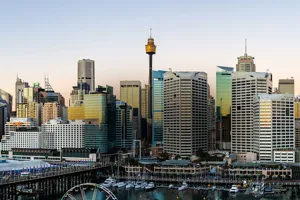 Why choose Sydney Tower for your function or event?
Situated in the heart of the Sydney CBD, Sydney Tower Eye is the tallest Observation Deck in Sydney and boasts Sydney's most beautiful view. With stunning views from sunrise through nightfall, Sydney Tower Eye is a truly beautiful entertainment venue that can accommodate your unique event.
Whether it's a fundraiser, marriage proposal or any other kind of corporate party or private function, Sydney Tower Eye is a great venue and something a little different - so get in touch today!
Event catering
Sydney Tower Eye can arrange catering for your event through our network of carefully chosen and trusted event caterers.
Contact Us
You can reach our Functions and Events team the following ways:
Phone: (02) 9333 9245
Email: events@merlinentertainments.com.au
Our Events team is currently receiving a high number of enquiries. Please rest assured that we are doing our best to get back to you as soon as we can.
Thank you for your patience.
Public Events
Did you know we also host a great range of events open to the public?
Learn more