Breaking Guinness Book of Records on SKYWALK
Thursday November 4th 2021
Sydney CBD, Sydney Tower Eye, SKYWALK, Bachelorette, Guinness Records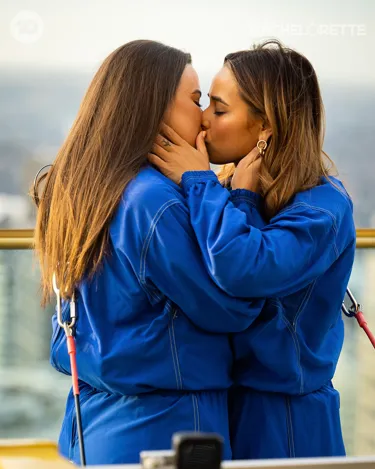 The Bachelorette Breaks Guinness Book of Records 268m Above the Ground on SKYWALK
November 4th, 2021 - Sydney's highest outdoor adventure smashed yet another record as SKYWALK played the main stage to a simmering new Guinness Book of Records!
This year's season of The Bachelorette has already made history featuring the first indigenous and bisexual Bachelorette and tonight's episode saw another historic moment created!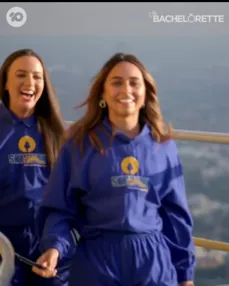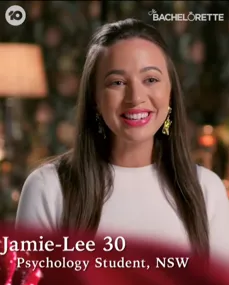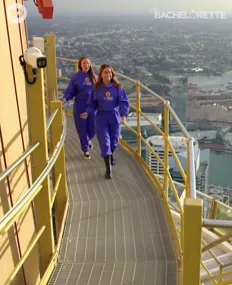 Jamie-lee invited The Bachelorette, Brooke Burton, on a special sky-high date on SKYWALK where Osher surprised them with a challenge to attempt to break a Guinness Book of Records for longest onscreen kiss.
Brooke Blurton and Jamie-lee smashed the record with their sunset smooch lasting over 5 minutes long!
The girls locked lips surrounded by breath-taking views of Sydney which set the ultimate romantic scene for their record-breaking pash.
The two love birds were delighted to break the record and were both in awe of the spectacular scene from SKYWALK with Brooke's date Jamie-lee stating; "I've actually never been to Sydney Tower Eye and how fun, what a first date! I've never seen the city from this angle and this height before and it's breathtaking!"
Want to be the first one to know about our incredible news? Sign-up to our newsletters here or follow us on Facebook here. Be the first to know what's new!
Book Now
Your turn to create your own unique moment on the top of Sydney!