LIGHTS, CAMERA, LEGO®!
Monday December 20th 2021
Sydney Exhibition, Sydney CBD, Sydney Day Out, LEGO Exhibition, Sydney Tower Eye
The Yellow Carpet Was Rolled Out for the Premiere Screening of a New 4D LEGO® MOVIE
Sydney – Monday 20th December: Due to popular demand, Brickman Cities powered by LEGO® City has been extended at Sydney Tower Eye until Jan 31st 2022. To celebrate, Sydney Tower Eye threw a bricktastic premiere screening of the new 4D LEGO® Movie, seen for the first time in NSW!
Kids strutted down the yellow carpet with the movie's stars, Emmet Brickowski and Wyldstyle (costume characters) before enjoying the first screening of the new LEGO® 4D Movie.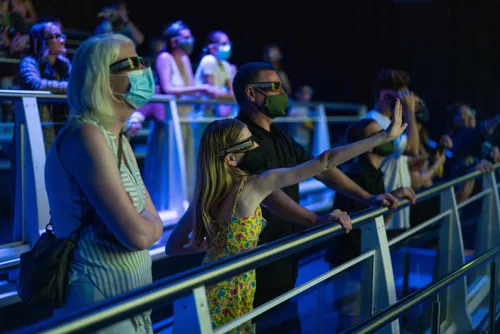 Originally running from March – September, Brickman Cities powered by LEGO® City has been extended as a treat for those who missed out due to Sydney's lockdown. To celebrate the news, Sydney Tower Eye premiered a brand-new LEGO® City 4D movie - Officer in Pursuit - seen for the first time in NSW in the December school holidays. The 4D movie is exclusive to the Sydney Tower Eye and guests can experience a chaotic police pursuit come alive, as the movie follows police officers and crooks as they get into all sorts of trouble.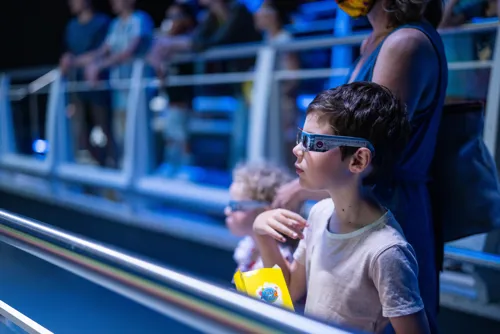 "Brickman Cities powered by LEGO® CITY has been a huge success at Sydney Tower Eye since it launched earlier this year and we are thrilled to announce that guests can now enjoy more of the LEGO® brick fun until the end of January 2021. With a new exclusive 4D LEGO® Movie showing and the addition of more Dine & Discover vouchers, there are even more reasons to visit Sydney Tower Eye," said Richard Dilly, General Manager of Sydney Tower Eye.
Ryan 'The Brickman' McNaught said: "I'm really excited to announce that Brickman Cities is extending at Sydney Tower Eye until 31 January. Sydney is an amazing city and we've been blown away by Sydneysiders huge enthusiasm for Brickman Cities powered by LEGO® CITY and are delighted to be able to extend the experience at Sydney Tower Eye for more guests to enjoy!"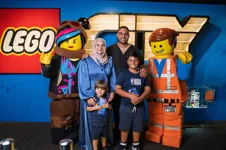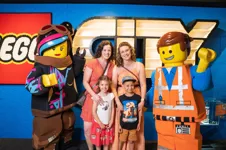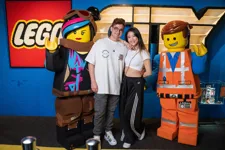 Book Your Tickets Now