Paralympics
Monday August 27th 2012
Sydney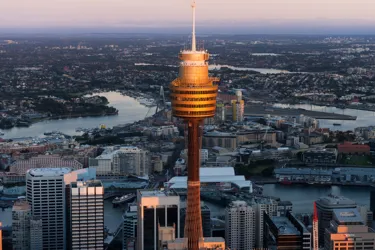 With the Olympics done and dusted, we're now looking torwards the Paralympics!
Our resident SKYWALKer Michelle Rzepecki and her team mates, Tyan Taylor and Jennifer Blow are gearing up for their Goalball match.
Goallball was invented exclusively for athletes who are blind or have a vision impairment. It was introduced at the Seoul Olympics in 1988. In Goallball, the object is to roll the ball past the opposition defence, into the opponent's goal. A bell inside the competition ball allows defending players to hear it and move to stop it going through the goal. Each team has three players.
Join us in wishing them all the best for the games starting on the Paralympics starting on the 29th August!