Sydney Tower Eye Extends Lease to 2030
Thursday January 21st 2021
To kick off 40th anniversary celebrations of the of Sydney Tower this year, the iconic Sydney Tower Eye Observation Deck and SKYWALK is pleased to announce an extension of its lease for the attraction until 2030.
Locals and visitors will continue to enjoy the much-loved tourist attraction, which includes stunning views from Sydney's ultimate viewpoint, and are also invited to enjoy 80's themed events throughout 2021 to celebrate the Tower's milestone 40th anniversary.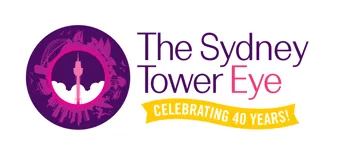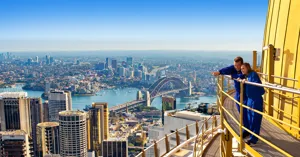 The first of many exciting celebratory offerings at Sydney Tower Eye the year will take place in March and include two brand-new thrilling VR Pods. The VR Pods will provide guests the exciting opportunity to 'See Sydney Differently' via an immersive rollercoaster ride above Sydney Harbour with spectacular views of the city. There will also be another exciting activation announced shortly.
Rob Smith, Merlin Entertainments Group Divisional Director, Midway Asia Pacific, said; "We are thrilled to have the opportunity to continue to offer a world class tourist attraction from the tallest building in the city until at least 2030, and we are pleased to be celebrating this alongside Sydney Tower's 40th anniversary. Despite trying times in the tourism and attraction management industry, we are focused on ensuring that we continue doing what we do best – working together to create magic and memorable experiences."
Smith continued; "Sydney is beyond doubt one of the most beautiful cities in the world, and we feel privileged to be able to share the best view of it with our guests for a long time to come."
Considered the city's highest outdoor adventure experience, the Sydney Tower Eye Observation Deck and SKYWALK sits atop Westfield Sydney in the heart of the Sydney CBD. Westfield Sydney is considered a world-class retail destination located in close proximity to other popular Merlin tourist attractions in Darling Harbour.
DON'T MISS OUT!
Want to be the first one to know about our exciting Celebration Events throughout this year? Sign up to our Newsletter below!