See Sydney From Home
Our doors are temporarily closed due to COVID-19, but that won't not stop us from bringing you, your friends and families to see the ultimate view of Sydney! You can still access these FREE resources below to keep you & your family entertained while staying at home, but of course we also look forward to seeing Sydney again with you in person!
Want to be kept up-to-date with all the latest news? Join the Sydney Tower Eye community: 
Sign up here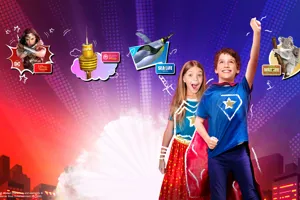 HOLIDAY HEROES!
If you're a parent in lockdown, there's a good chance that you've been juggling home-schooling, working from home, and soon enough, you'll have to entertain the kids during the school holidays. So, Merlin Entertainments is here to the rescue these school holidays, with the launch of Holiday Heroes! 
Every day throughout the September holidays, let the Holiday Heroes knock out boredom with a range of activities to keep the kids entertained, and out of your hair!
Find Out More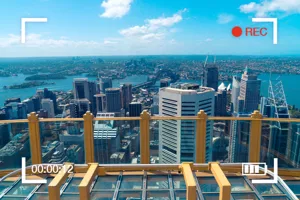 Live Streams
Join us at Sydney's ultimate viewpoint as we bring you virtual tours along best views of Sydney to your home screens! Sit back, relax and enjoy. You can find our past LIVE streams below.
Build With Brickman!
Locked down? Time to look for some LEGO® brick fun! We had more than 1.2k people tuned in on our
Facebook
Live Stream with
The Brickman
on 21/7, and had so much fun building the one & only iconic Sydney Tower with LEGO®!
Don't worry if you missed the Live sessiont. You can still watch the replay here: 
Click to Watch Replay
Virtual SKYWALK Tour
Missed going outside? That's why we brought you the best views of Sydney to your home screens!
See the best sights of Sydney with our Virtual SKYWALK!

Join our SKYWALK Leaders Josh & Abby and be transported 309 metres above the streets of Sydney for an adrenalin-filled experience, re-connecting you with the sorely-missed Sydney city from Sydney's highest and ultimate viewpoint to the comfort of your living room. Discover the city's history, and identify key landmarks from the iconic Sydney Opera House to sights as far as the Blue Mountains!


All you want to know about Sydney
Wanted to visit Sydney but didn't happen because of COVID-19? Why not use this chance to plan for a perfect itinerary for your next visit! We have a library of articles from 'Best Walks in Sydney', to 'Best Sunset Spots in Sydney', to 'Fun Mother-daughter Activities'... and many more to help you get ready for your next visit!
Read more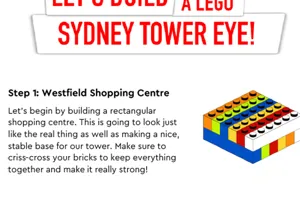 Build Sydney Tower Eye with LEGO®!
Can you build one of the most iconic buildings in Sydney? Get your students inspired during lock down- all you need is LEGO®!
Learn more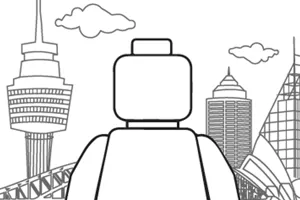 Sydney Tower Eye LEGO Minifigure Colouring Sheet
Keep your students busy with this Sydney Tower Eye colouring sheet. What type of LEGO Minifigure do you think would like to visit this iconic Sydney building?
Learn more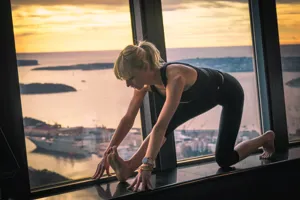 Virtual Sunrise Yoga Class
In need of a new way to get your yoga fix at home? If the answer is yes, then rise early and join us from Sydney Tower Eye with an all-level, energising and virtual flow yoga class, led by Flow Athletic Co-Founder and Director of Yoga, Kate Kendall.
Learn more
Merlin's Education Toolbox
Looking for help with home schooling? We are excited to announce the launch of Merlin's Education Toolbox, a FREE online resource hub inspired by the magic created in our attractions!
Learn more