THANK YOU for Completing the Survey!
Stay Tuned for more!
By completing the survey, you also automatically received an opportunity to WIN 1 of 2 VISA GIFT CARDS valued at $100!
The winners will be selected on the 20/12/2021 by the Sydney Tower Eye team, based on the quality of completion on the survey. The winners will be contacted through your participating email.
Thank you again for providing your valuable feedback to us. We always value our guests changing needs as we work towards better times! EYE look forward to seeing you at Sydney's ultimate viewpoint as well!
As a special THANK YOU for completing the survey, enjoy an exclusive 25% OFF visit at the Sydney Tower Eye Observation Deck. Valid to redeem until 28/2/2022.
Redeem your special discount here:
BRICKMAN & SYDNEY TOWER EYE PRESENT: CITIES
Prepare to be wowed! The newly expanded experience Brickman Cities powered by LEGO® City is here at the Sydney Tower Eye - the ultimate viewpoint at the tallest building in the city.
Due to popular demand, the exhibition has now extended from 5 Sep 2021 to 31 Jan 2022!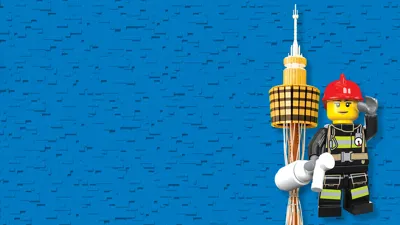 Take Your Visit to the New Heights!
How about stepping out into the open air on the tallest building in Sydney for a breath-taking 60 minute SKYWALK tour? Join us & tick off Sydney's highest outdoor adventure from your bucket list!