Celebrate Diwali at The Sydney Tower Eye
Wednesday October 2nd 2019
Diwali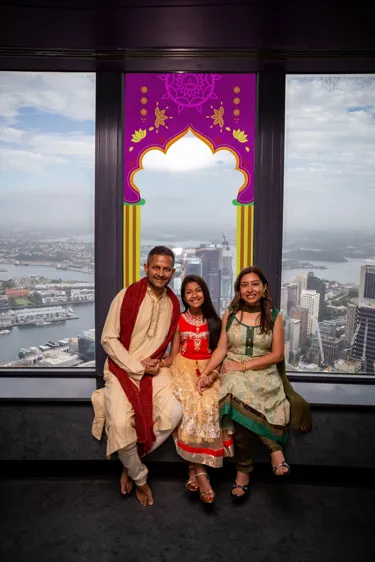 This has now ended, explore more great events here or buy tickets here.
Celebrate Diwali at The Sydney Tower Eye! Included in price of admission, guests will experience the Tower is a different light with colourful décor all around. There will be flower walls and window theming for the perfect photo opportunity, free Diwali themed postcards to send to family and friends and complimentary tea on the observation deck!
Diwali is a five day celebration know as 'The Festival of Lights', and is one of the most significant festivals in Indian Culture! Each year, the dates of celebration differ but the meaning remains the same. The celebration of new beginnings and good over evil. 
So come and enjoy the cultural festivities, along with Sydney's best view!
Event Details:
Where: 100 Market St, Sydney NSW 2000
When: Monday 14th October – Sunday 3rd November
Hours: 9am-9pm. Last entry 8pm.
Cost: The Diwali experience is included in price of admission. Adults from $23.20, Children from $16.
Happy Diwali!
Missed this celebration? Make sure you sign-up to our newsletter to keep up-to-date!