Stranded Qantas Passengers Enter FREE!
Monday October 31st 2011
Sydney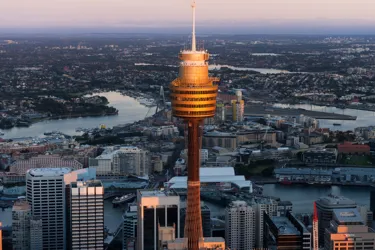 This has now ended, explore more great events here or buy tickets here.
That useless Qantas flight ticket might get you off the ground after all to enjoy the best of what Sydney has to offer, thanks to an offer from the owners of four of Sydney's top attractions, Merlin Entertainments.

Merlin Entertainments has decided to offer FREE ADMISSION to any of its Sydney attractions - Sydney Aquarium, WILD LIFE Sydney, Sydney Tower Eye and Oceanworld Manly - to anyone who produces a Qantas ticket for a flight booked out of Sydney on Saturday 29th, Sunday 30th or Monday 31st October.

That means thwarted travellers could enjoy the stunning views of Sydney from the Sydney Tower Eye and the new 4D Cinema experience, meet Australia's most iconic animals at WILD LIFE Sydney, explore Australia's tropical seas at a Sydney Aquarium or learn more about Sydney's local underwater species at Oceanworld Manly.

"It would be some consolation at least for the disappointment of international and domestic tourists alike," said Edward Fuller, Divisional Director of Merlin Entertainments in Australia, "and especially for all those people from overseas still in Sydney and unable to get home. We want them to leave with a positive view of Sydney and Australia and hope they spread the word about what a great city this is to visit."

Anyone wanting to take up the offer should present their ticket or e-ticket (departing Sydney) and proof of purchase at the front desk of the attractions to claim free admission.

This offer will end on Friday 4th November 2011.