LEGO® Brick Exhibition Extended Due to Popular Demand
Monday November 1st 2021
Sydney Exhibition, Sydney CBD, Sydney Day Out, LEGO Exhibition, Sydney Tower Eye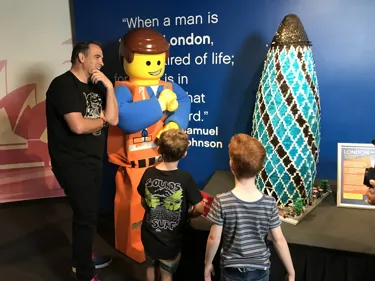 Bricktastic news! LEGO® brick exhibition at Sydney Tower Eye extended due to popular demand!
The iconic Sydney landmark has extended the dates until 31 January 2022 for guests to visit the awe-inspiring Brickman Exhibition
To celebrate, Sydney Tower Eye is premiering a brand-new LEGO® City 4D movie - Officer in Pursuit!
Sydney- Monday 1 November 2021: Today Ryan 'The Brickman' McNaught has officially announced that due to popular demand, his LEGO® brick experience, Brickman Cities powered by LEGO® City has been extended to 31 January 2022!
Originally running from March – September, the exhibition has been extended as a treat for those who missed out due to Sydney's lockdown. To celebrate the news, Sydney Tower Eye is premiering a brand-new LEGO® City 4D movie - Officer in Pursuit - seen for the first time in NSW in the December school holidays. The 4D movie is exclusive to the Sydney Tower Eye and guests can experience a chaotic police pursuit come alive, as the movie follows police officers and crooks as they get into all sorts of trouble.
"Brickman Cities powered by LEGO® CITY has been a huge success at Sydney Tower Eye since it launched earlier this year and we are thrilled to announce that guests can now enjoy more of the LEGO® brick fun until the end of January 2021. With a new exclusive 4D LEGO® Movie showing and the addition of more Dine & Discover vouchers, there are even more reasons to visit Sydney Tower Eye," said Dave Boyd, General Manager of Sydney Tower Eye.
Ryan McNaught said: "I'm really excited to announce that Brickman Cities is extending at Sydney Tower Eye until 31 January. Sydney is an amazing city and we've been blown away by Sydneysiders huge enthusiasm for Brickman Cities powered by LEGO® CITY and are delighted to be able to extend the experience at Sydney Tower Eye for more guests to enjoy!"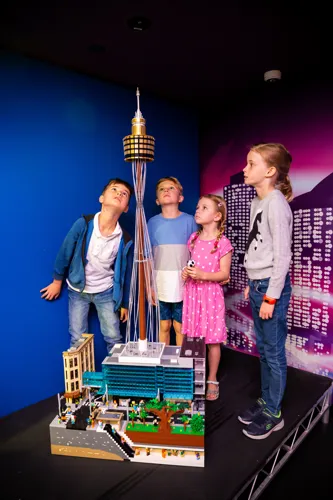 And the action doesn't end there!
After visiting the exhibition, guests can venture up to the Observation Deck or SKYWALK to take in 360-degree views of the city and beyond. To continue the LEGO® experience, Sydney Tower Eye is hosting spontaneous meet and greets with Emmet Brickowski and Wyldstyle from The LEGO® Movie.
Sydney Tower Eye is also the only place in Sydney where people can enjoy 'The Great LEGO® Race' VR Experience. The virtual reality experience invites you to literally buckle up and go for a ride inside the most incredible, exhilarating and fun LEGO® race ever created! Immerse yourselves in a LEGO® world racing brick-built vehicles in the hopes of becoming the next Champion!
In addition to having spectacular views of the city and showcasing amazing LEGO® brick creations, the Sydney Tower Eye also unveiled two brand new VR Pods in February. The VR experience takes guests on an unforgettable virtual adventure above Sydney where they can see the city from a totally different perspective.
The fun is all part of the Sydney Tower's 40th-anniversary celebrations. The Observation Deck first opened to the public in September 1981 and the attraction will be celebrating the milestone throughout 2021. For further information, please visit: www.sydneytowereye.com.au
Want to be the first one to know about our incredible events? Sign-up to our newsletters here or follow us on Facebook here. Be the first to know what's new!
Other related articles:
SYDNEY TOWER EYE EXTENDS LEASE TO 2030