Useful information to help you plan your visit
We accept bookings for school excursions for Mondays, Thursdays and Fridays from 10am to 6pm (while you can stay as long as you like until we're closed for the day)! Schools visiting Sydney Tower Eye later in the day can enjoy a sunset excursion from our observation deck, a great option for schools visiting Sydney on an overnight stay!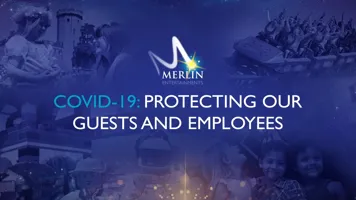 COVID-19: Information for Schools
We are continuing to follow all government recommendations closely to ensure the future safety and comfort of all our guests and will make any necessary adjustments as changes are announced. For written details of our current health and safety information please click here.
Alternatively watch our COVID safety video for details on what to expect when you visit us. 
Before your excursion
We invite NSW teachers to enjoy a free visit in order to plan your excursion and complete a risk assessment. Please request your complimentary visit from our Education Manager at least one week prior to your intended date.
Use the online booking form to book your excursion as soon as possible to ensure the dates you would like are still available. Please note, your booking is not confirmed until you have been contacted by a bookings agent.
Bookings are essential and should be made at least two weeks in advance.
Payment is made in advance by school credit card or EFT transfer. Unfortunately we cannot take payment on the day or separate payments directly from students. Please note that Sydney Tower Eye is now cashless, which includes both our admissions desk and retail stores.
How to get here
Bus – There are many coach parking zones in the Sydney CBD. The closest are on Castlereagh Street and Market Street.
Train - If you are travelling with your students by train, the closest train stations are either Town Hall or Martin Place, both a short 10 minute walk to the Sydney Tower Eye
Car – Sydney Tower Eye offers all guests cheap parking deals close to the city. Just remember to validate your parking ticket at the front desk before you leave.
Check out the location and getting here page on this website for more details.
Arrival and entry
Make sure you arrive prior to your scheduled visit time to give students sufficient time to use the bathrooms.
Bathrooms are available next to the admission area at the Sydney Tower Eye. There are also toilets up on the Observation Deck.
Your tickets can be picked up from the front desk and then students will be permitted to enter the attraction. You will experience the 4D cinema first before taking the lifts to the Observation Deck.
Large groups may be divided into two smaller groups to experience the cinema which runs for approximately 5 minutes. Groups will then be divided up into sets of 8 – 10 students to send up the lifts to the Observation Deck. There are 3 lifts which operate simultaneously and take approximately 2 minutes to complete a trip to and from the Observation Deck.
Recess and lunch
There are a number of locations in the Sydney CBD suitable for lunch and recess. A food court is located on level 5, before you enter the Sydney Tower Eye. There is another food court underneath Myer, a short 5 minute walk from the Sydney Tower Eye. Hyde Park is also a 5 minute walk from the Sydney Tower Eye and is the perfect place for a picnic lunch.
School Excursion FAQs
We recommend allowing approximately 1 – 2 hours at The Sydney Tower Eye. Don't forget to download the school resources if you wish to add worksheet completion to the excursion. They can be found on our teacher resources page. 
There are no large areas for children to sit and eat at The Sydney Tower Eye. However, if you are looking for an area to sit to & eat lunch, a food court is located directly beneath us on level 5 of the Westfield shopping centre. 

Alternatively if it is a nice day, Hyde Park is a 5 minute walk away and is a perfect spot to have a picnic lunch.
Payment cannot be made on the day. Payment is made in advance by school credit card or EFT transfer. Students cannot pay individually. 
Numerous bus and coach set down zones are located close to the Sydney Tower Eye, with the closest being on Castlereagh Street. 

Please head to the City Of Sydney Bus and Coach Zone page for details or call 02 9265 9333 for more information.
Sydney Tower Eye provides free admission to teachers and adults supervising student groups at the following ratios: 

- Pre-school (4+) 1:3 
- K-2 Students 1:6 
- Year 3-12 students 1:8 
- Special needs students 1:1 

Extra adults are at a cost of $17.50 per attraction.
Yes, you can bring your own food. Sydney Tower Eye does not have a café or a large area for kids to sit and eat. Other options are available close by, and are detailed above.